Play the Video below to see our NEW Belt bags !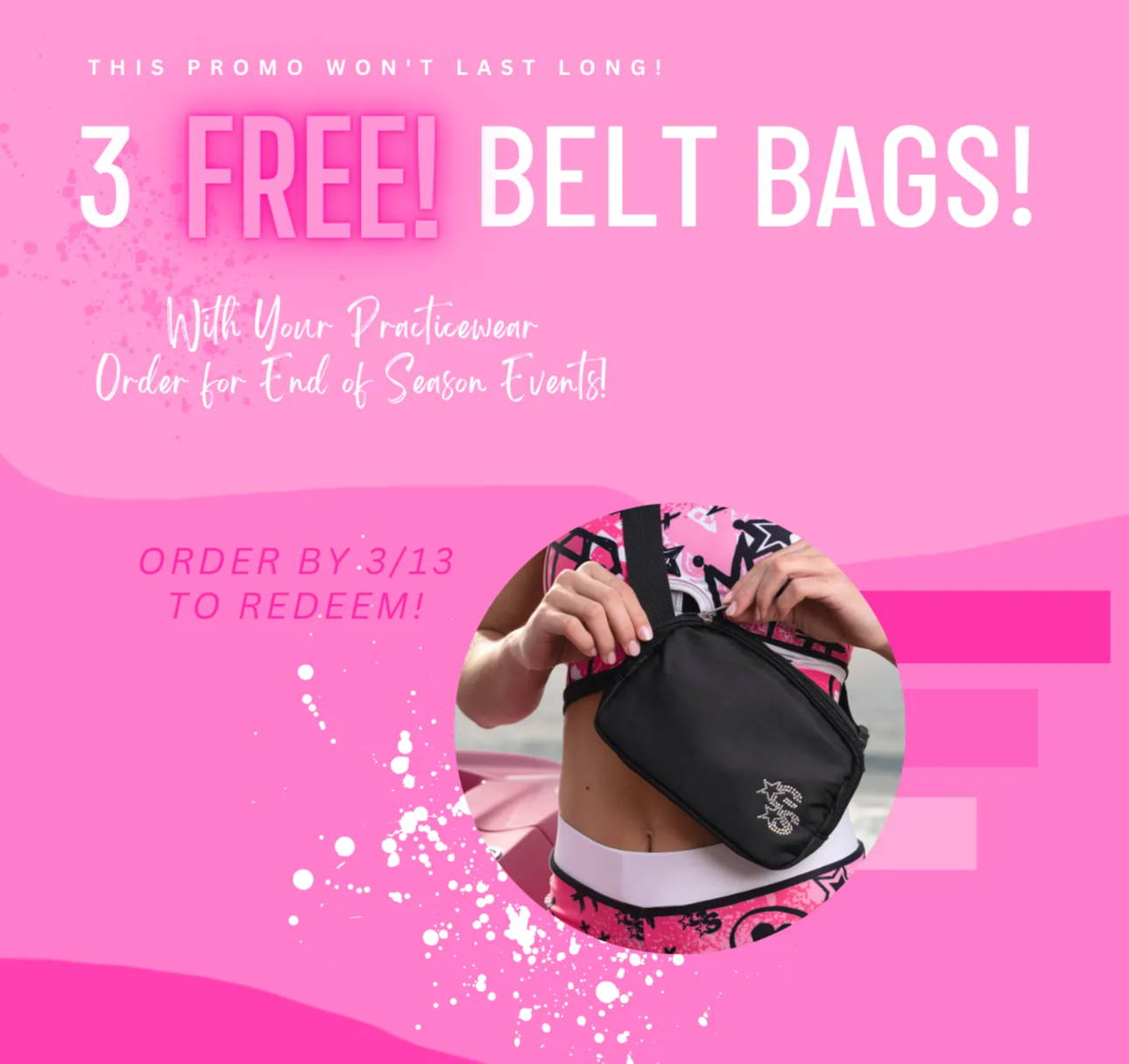 That's Right ! 3 FREE belt bags with your end-of-season practicewear order!
Plus... guaranteed delivery for select end-of-season events!*
Use the form below to redeem your prize. Already have artwork and ready to order? Simply contact your Team Stylist and mention this promo to redeem!
*Must pay by 3/13/23 to redeem. No artwork changes may be made after payment to meet deadlines. Production guarantee valid on select end-of-year events. To see if you qualify, please contact your Team Stylist or use the form below. Minimum order 12 pieces per design required. Payment must be received by 3/13 to qualify for timeline guarantees. Please note Daytona event deadlines have passed.